About Us
Indian Association of Conservative Dentistry and Endodontics provides Life membership to all those who hold Post Graduate qualification in the speciality of Conservative Dentistry & Endodontics and Associate membership to other specialities, recognised by the Dental Council of India.
President's Messsage to the Members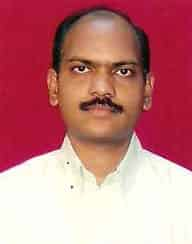 Dear Members,
"Season's Greetings"
The coming year and beyond……
Visionaries are not born but futuristic visions are. It was a proud moment indeed for me to take over as the President of this esteemed association. It is a fact that our association IACDE is one of the biggest and most active in India. Our association has popular and powerful academicians as well as clinicians who hold prime posts in the field of dentistry. It is a proud moment for all to be associated with IACDE. It is imperative that we maintain the momentum we have gained as we confront the issues of the coming year and beyond.
Our association born in the year 1982 has now grown beyond imagination with the selfless contribution of many of them. At this juncture, I would like to thank each and everyone for bringing up the association to this level. The two great stars we have in our association are our present president of Dental Council of India Dr. Dibyendu Mazumdar and the past president Dr. Anil Kohli. I would like to personally thank them from the bottom of my heart for their contribution towards the Dental Profession and Conservative Dentistry in particular. All our past Presidents and Secretaries need a special mention. It was indeed entirely due to the efforts of my good friend and our past president Dr. P. Karunakar, which has led me here to head the association for this year. It was the tireless efforts of Dr. L. Lakshminarayanan for the past 15 years as Secretary which has literally revolutionized our association. Telling him a simple thank you will just be an understatement. Our editors have done a great job and Dr. Gopi Krishna our present editor has taken the journal to the next level,
Now in the year in front of us, our entire Young and New Head office team along with me would definitely like to bring out some healthy and necessary improvements to our association which will benefit the future generation. The entire head office team under Dr. Mohan B and Dr. Mohan Kumar, the President Elect, Dr. Vimal Sikri and other youngsters are now working with a VISION For The FUTURE. On behalf of this young team, I take the opportunity to request the support of all the members of Indian Association of Conservative Dentistry and Endodontics and the members of Indian Endodontic Society to ensure that we all sail in the same boat towards future. You will be updated constantly with the actions of the head office soon. The PG convention in Bhopal and the National Conference in Kolkata will set a precedent for us, which is a promise which we lay in front of you.
Once again thank you all for giving me the wonderful opportunity to be with you……
JAI HIND
Yours Truly
T. Murali Mohan
---
Past President's Messsage to the Members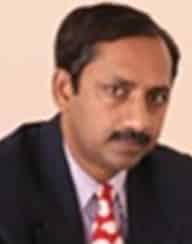 Dear fellow Colleagues, Members & Beloved Post Graduate Students of IACDE
I am deeply honored to serve as President for office of the distinguished association "Indian Association of Conservative Dentistry and Endodontics". Unity is strength, when there is teamwork and collaboration, great things can be achieved. I begin with extending my gratitude to everyone for choosing me to chair this prestigious designation. I thank all the former presidents, secretary and the entire work force for their unwavering contribution in blooming this association in to a spectacular triumph. Read More>>