About Us
Indian Association of Conservative Dentistry and Endodontics provides Life membership to all those who hold Post Graduate qualification in the speciality of Conservative Dentistry & Endodontics and Associate membership to other specialities, recognised by the Dental Council of India.
President's Messsage to the Members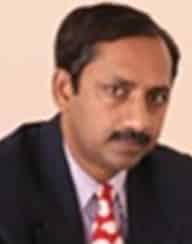 Dear fellow Colleagues, Members & Beloved Post Graduate Students of IACDE
I am deeply honored to serve as President for office of the distinguished association "Indian Association of Conservative Dentistry and Endodontics". Unity is strength, when there is teamwork and collaboration, great things can be achieved. I begin with extending my gratitude to everyone for choosing me to chair this prestigious designation. I thank all the former presidents, secretary and the entire work force for their unwavering contribution in blooming this association in to a spectacular triumph.
The world of dentistry is astonishingly improved with recent developments in technology and knowledge in science and in specific Conservative dentistry and Endodontics showed awe- inspiring progress. Enormous growth is audience in the field of research permitting the enthusiastic intellectuals to take an active part in the advances. Honoring my responsibility as the president of IACDE, I pledge to take this association ahead as a democratic unit accepting newer innovative ideas from all the members of IACDE. I will best utilize my experience attained from my friends and fellow colleagues during a cherishing professional journey of 20 years in maintaining the reputation and expectations of this association.
I believe youth are our future. As Swami Vivekananda quoted, "My hope in the future lies in the youths of character, intelligent, renouncing all for the service of others and obedient – good to themselves and the country at large. Abiding to this, we invoke the participation of young promising and aspiring dentists to pave a headway for the expansion of dental consciousness in our country.Many young, intellectual faculty members across the country and around the world with innovative ideas and world class education need to be encouraged providing a proper platform. Let us bring forward a chance for these young achievers to put ahead their ideas and take part in guest lectures apart from the senior faculty in national conferences.
I complement the entire team of IACDE for introducing categories like case of the month and young achiever which undoubtedly is a remarkable achievement.
On behalf of IACDE I assure all the members that the entire team we will work as a unit and will share the sorrows and joys of all members to take our association formed to great heights.
I hereby call upon the entire family of postgraduates of conservative dentistry and Endodontics to roll up their sleeves, accept the challenges and get ready to face the world. Together, let us forge ahead the bleaming torch of dental knowledge making its way to the reach of every common man in the country.
I also acknowledge the contribution of President, DCI Members & fellow colleagues of our fraternity for their consistent support in all the IACDE activities.
I finally extend my humble thanks to the secretary of IACDE Dr. Lakshmi Narayana and joint secretary of IACDE Dr. Mohan Bhuvaneshwar and the incoming president of IACDE Dr. Murali Mohan for standing by me in all my endeavors.
I will be failing if I don't acknowledge my department colleagues, post graduate students, my friends and last but not least my wonderful wife Dr. Prasanna and my son Rithwik and my Parents for their unswerving support throughout my journey in all the endeavors.
Your Sincerely,
With Regards
Dr.Karunakar MDS
drpkkr@gmail.com